Pharmaceutical Courier Services
Transporting pharmaceutical delivers to medical facilities or to patient's homes can be challenging. So many factors come into play … complying with regulations, satisfying the requirements of individual clients, and on-time delivery – especially when it needs to be fast.
The costs can also add up quickly. Especially when you use the pricing formula for normal courier services or the Fortune 500 overnight companies. Stat Experts has a special pricing model that allows multiple deliveries to be grouped together when pricing.
Medical transportation requires special attention to detail … and every detail matters.
With more than 75 combined years of experience,
Stat Experts specializes in serving the pharmaceutical, biotechnology, and healthcare industries.

We want you to be confident that your deliveries are accurate, safe, and on time

…

every time.
A National Leader in Pharmaceutical Courier Services
What does success look like in the pharmaceutical courier business? For Stat Experts, it means delivering on our promise of careful, on-time and precise deliveries according to our customers' specific requirements. It means being flexible enough for any situation. It means solving issues quickly as they arise. And it means peace of mind for our customers with every delivery they entrust to our team.
For more routine needs, we also offer scheduled and routed runs to deliver temperature-controlled therapeutics, infusion, total parenteral nutrition (TPN) and other products for pharmacies, hospitals, and hospital networks.
We work directly with pharmacies, hospitals, clinics, labs, and other medical organizations. Our qualified team of professionals uses industry best practices to take complete care of all your medical courier needs, 24/7/365.
Types of Pharmaceutical Courier Services
Overnight carriers typically offer pick-up windows anywhere from half a day to a full day. But Stat Experts can provide you with live pick-up windows as small as 15 minutes.
Stat Experts offers two categories of pharmaceutical deliveries:
ON DEMAND
You notify us, and we deliver. Stat Experts fulfills same-day and next-day requests and offers courier service at three levels: Regular (3-hour), Stat (2-hour), or SuperStat (1-hour* or direct) for the most time-sensitive packages. We can also transport temperature-controlled items.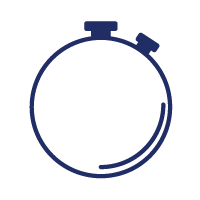 SCHEDULED
When you can plan your pharmaceutical deliveries in advance, you can save 10-20% in cost. Scheduled service means your clients will see the same driver every day, assuring them that a knowledgeable professional is caring for their account.
Fully Qualified for Pharmaceutical Courier Services
Stat Experts knows the ins and outs of the pharmaceutical transportation business. Our team is committed to the accurate, safe, and on-time delivery of every order.
You can depend on the qualifications and expertise of our medical logistics team. We're fully OSHA, HIPAA, and CAP compliant, and our drivers are TSA certified and can ship from anywhere in the U.S.
In addition to pharmaceutical courier services, we provide:
• Pick-up and delivery of lab specimens, including temperature-controlled specimens
• Hospital and laboratory scheduled routing and transfers between multi-site systems
• Hospital material management delivery
• On-site storage of medical equipment and parts for delivery to time-critical clients
• Medical specimen pick-up; routine, Stat, and SuperStat service
Trust matters. And you can always trust Stat Experts to meet your medical courier needs.

One of the main reasons we've been so successful at medical logistics services is because our team genuinely cares about our clients and giving them the best service possible. We take the time to build relationships with our clients and everyone involved in the logistics process.