You print. We deliver.
When it comes to shipping print jobs to your customers, it really should not be complicated. Depending on a professional courier service like Stat Experts to serve your clients provides a host of practical and economic benefits.
What can Stat Experts do? How can it help your business? Is it worth it?
The Basics of Printer Courier Services
Stat Experts services provide pick-up and delivery of any packages, documents, or products from one location to another.
Printing companies find it very convenient to use us to deliver blue lines, sample products, and signed approvals as well as delivering the finished products.
For the printing industry, delivery can and should be an essential benefit offered to customers. Print projects can weigh a ton (literally), so providing shipment options — especially locally — can be the difference between your company over another.
With a courier service, you can give your customers a huge benefit — and they love it when you use a same-day courier. Our ability to provide accurate quotes ahead of time allows you to add the final cost into your pricing and to offer our services as an automatic part of your customer's experience.
Since you can include courier costs into your final prices, it's easy to make it an option no matter how big or small the print job may be.
Advantages of Printer Courier Services
It is no secret that paper is H E A V Y, so let Stat Experts do the heavy lifting.
Whether scheduled ahead of time or at a moment's notice, we are ready any time, any day to pick up your hefty(bulk) print jobs and deliver them with care to your customers.
Cost Savings
There's more than muscle at work when you partner with Stat Experts. Convenience and cost savings can be significant. The price for paying your own delivery drivers add up fast, especially when you calculate the wages, insurance, vehicles, training, uniforms, fuel, and other expenses involved in keeping a driver on staff. Stat Experts absorbs all those costs for you, making first-rate delivery an affordable option.
Consistent, Personalized Service
Stat Experts becomes an extension of your printing business. Since our drivers wear uniforms, and drive clean, branded vehicles, we provide a next-level quality of service that your customers deserve.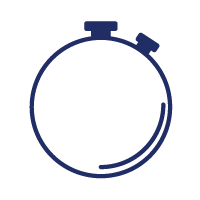 Precise Timing
We offer customized services such as scheduled or routed shipments, on-demand deliveries, and round-the-clock availability. Stat Experts is the courier that will go the extra mile to ensure your customers get the outstanding treatment they deserve, every single time.
Stat Experts Printer Courier Services
If you decide to use a courier service for your printing business, depend on Stat Experts. We're one of the leading couriers and logistics managers for your industry, which demands the highest levels of security, privacy, reliability, and timeliness.
We're experts when it comes to delivering shipments for printing companies. We understand the sometimes delicate nature of print projects and are committed to helping your business succeed with always-on-time service. We will not be satisfied until you and your customers are satisfied.
Trust Stat Experts with Your Printer Courier Needs
See what Stat Experts can do to give your business an advantage over your competitors AND save you money. Contact our team today for a quote.